LIBERTY HERKIMER DIAMOND RING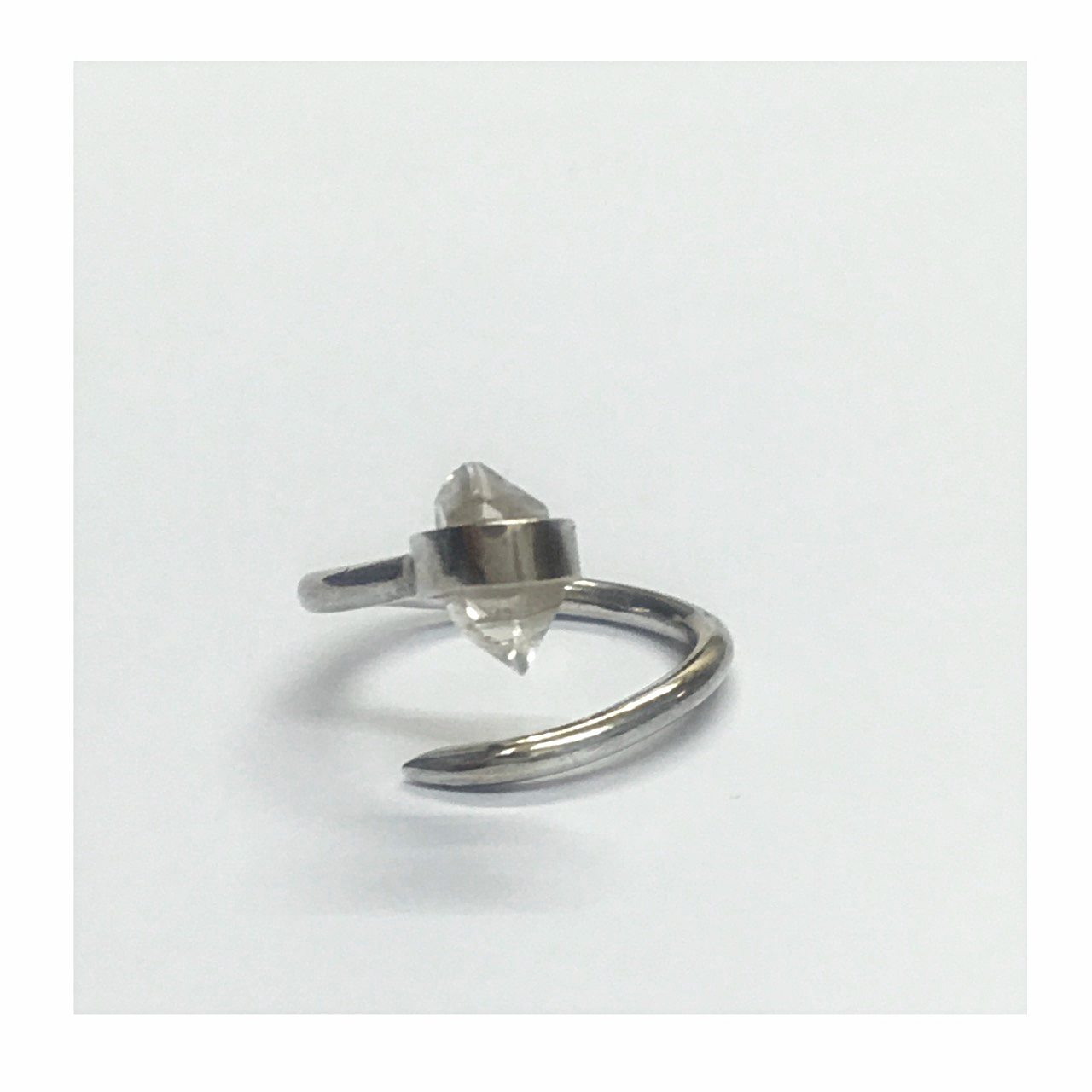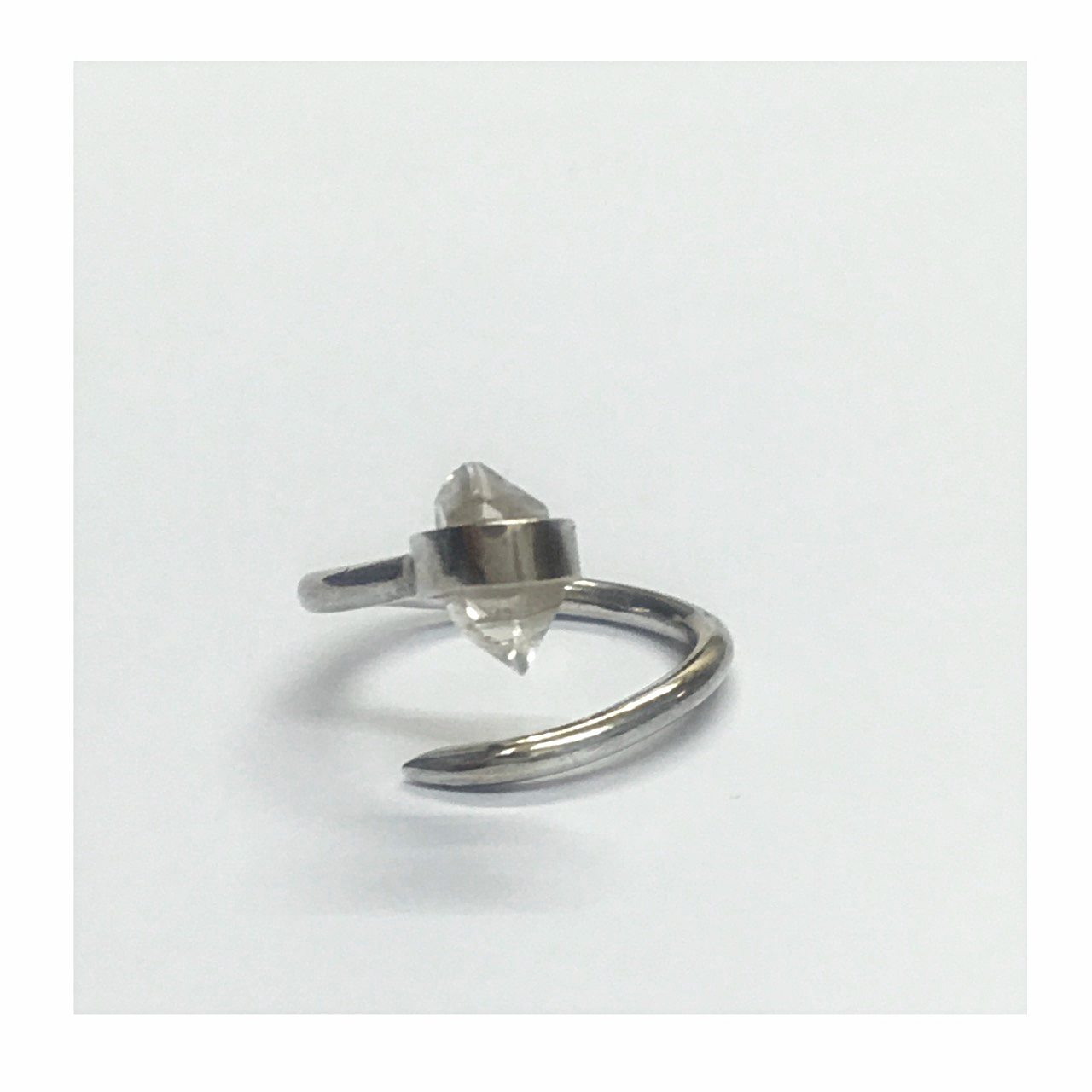 LIBERTY HERKIMER DIAMOND RING
HERKIMER DIAMONDS are the most powerful of all quartz crystals and beautifully faceted perfectly by nature. These rare crystals purify your soul, relieving stress and tension, whilst allowing the emotional and physical body to be in tune and balanced. Due to their rarity, clarity and beauty many believe they should be classified as precious stones... Jill included!
Jill Urwin has handmade this ring with love, after mining for the Herkimer Diamond herself in New York State.
Please Note: Allow up to 2 weeks for delivery as this ring will be handmade to order if it's not in stock. Each crystal is in it's natural form and may therefore differ slightly to the image.
Handle with love and care at all times. To cleanse your crystal leave overnight in moonlight.
Sterling silver
Crystal size approx 7mm at largest point